Conflict Resolution – Is a formal name for settling problems in a way that lets you holds on to your dignity, while letting others save theirs as well. Conflict resolution involves two people constructively working through a disagreement.
Mediation
Key steps to be taken to resolve

a problem effectively and peacefully
a. Decide what emotion you are feeling.
b. Analyze the conflict
1. What are your issues?
2. What is your relationship with the other person?
3. How does the conflict make you feel?
c. Communicate
1. Allow each person to have a chance to voice his or her perspective.
2. Listen to the other person while they are speaking and do not interrupt.
d. Identify the problem
1. Clearly state what you think the problem is and allows the other person the same opportunity.
2. State what needs to change.
e. Search for solutions
1. Brainstorm ideas together that would alleviate the problem.
f. Choose the solution
1. Evaluate which ideas would work the best to alleviate the problem.
2. Make sure it is clear what both of you need to do.
g. Closing
1. Discuss what can be done differently to avoid the same and similar situations in the future.
Events
Upcoming YCW
Workshops
Children Workshop is an event where the issue of Child Safety is discussed whether online or offline. As guided by a dedicated Chaperon, children discuss the issue of child abuse and safety in their schools and communities.
Join Next Workshop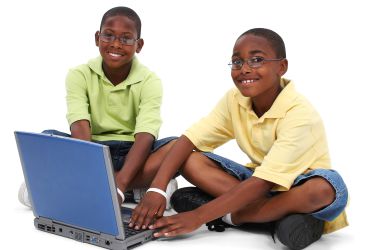 We have huge responsibility as parents and responsible citizens to safeguard children and to educate them necessary skills needed to be safe. At YCW Nigeria, we designed a session where we interact with parents on Child Safety.
Register to Participate
We gathered children and teenagers together annually to discuss solutions to child abuse and encourage them to be voices in their schools and communities against abuses and violence. Children are our speakers during this event.
Register to Participate
GBV
Gender-Based Violence
Prevention
Preventing GBV, to stop it from happening in the first place, is a key priority. Given that GBV is based on gender norms and gender-based power inequalities, GBV prevention strategies are intrinsically linked to efforts to increase gender equality more generally. Hence, rather than disconnecting and treating GBV as a separate and isolated problem, it has to be situated in the context of gender inequalities.

A shift in focus from seeing women (and other groups exposed to genderbased violence) as victims to seeing them as survivors, actors and agents of change with a strong focus on women and girls' empowerment and agency

Increase women's political participation and influence

Efforts to increase women's political participation and influence in contexts of peace, conflicts and other humanitarian crisis. Women have rights to participate on equal terms with men in political bodies at all levels of the society, including in peace processes. In many countries women's political representation is very low, and women are often excluded from formal peace negotiations. This has evastating consequences for the possibility to reach a sustainable development, peace and human security
Efforts to increase women's economic empowerment

Efforts to increase women's economic empowerment that enhance women's bargaining power and ability to leave abusive relationships. This includes strengthening women's entrepreneurship and employment opportunities, improving women's access to land and property rights, promoting equal sharing of unpaid care work between women and men and encouraging universal access to quality education. While such efforts can contribute to increased violence against women in the short term due to gender ideals linking masculinity to the provider role, increasing women's economic empowerment is still crucial for longer term prevention of GBV. Women's economic empowerment interventions which also address gender norms and reach couples and communities can reduce such risks.

Efforts to increase sexual and reproductive health

Efforts to increase sexual and reproductive health and rights are crucial for preventing GBV given the close relationship between the two. Such efforts include promotion and protection of women's right to have control and decide freely over matters related to their sexuality, including sexual and reproductive health, family-planning possibilities and HIV/Aids prevention.

Incorporate men and boys as perpetrators, as victims/survivors and as agents of change. Men and boys are often neglected as survivors of GBV. Hence, there is a need to recognise and address men's and boys' particular vulnerabilities and needs in relation to GBV.